Secure repositories
Subversion is not only about maintaining versions, blaming errors and concurrent editing. It's about having your code in a safe place. By using our SVN hosting service, you stay in complete control of your code at all times.
Great teamwork
Startup or multinational: whenever you run a project requiring several programmers or even mildly complex code, solid version control is a must have. Subversion is one of the most popular tools out there to make sure your developers work together smoothly.
Dedicated to you
We have extensive experience with hosting large projects. We understand that sometimes, a shared hosting plan may not work for you. We love to set up customized Subversion setups, or set up dedicated (virtual) servers with shell access, so you can create your own hooks.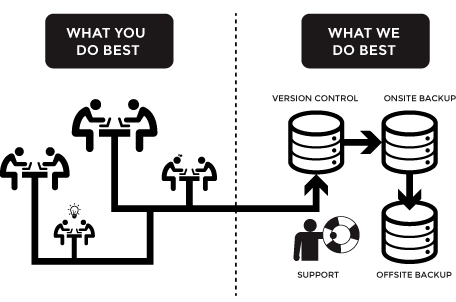 Host your repositories at SlikSVN
Using versioning tools to consolidate code changes is a no brainer: if you want to develop, you need to use versioning. When Subversion came out in 2000 it quickly became the major player in this field, and remains one of the big players up to this day. As many developers, corporations as well as government bodies have adapted Subversion, the need to get rid of managing the repository infrastructure has grown.
That's where we come in: if you don't really like to keep servers up and running and maintaining your Subversion as well as your repositories, SlikSVN is there to help you out. We make sure your repositories are fast, always accessible, secured and backed up. All you need to do is set up some kind of a client and make sure the developers in your team start working with Subversion.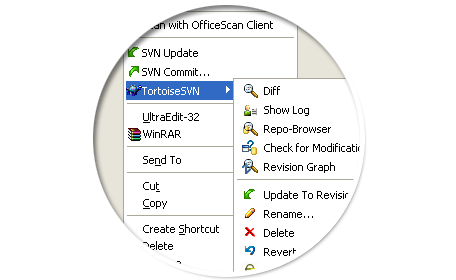 Use our free SlikSVN client, or any other client
Having a hosted SVN repository is one thing: you still need a client to communicate from the developer's code to your central repository. SlikSVN is proud to offer you a free Subversion client. Our client works from the command line in Windows, which makes it ideal for automated processes or for developers with a WAMP stack. The SlikSVN perfectly mimics the original svn client in Unix environments. You can simply refer to the original documentation to start using our client.
Do you prefer another client? No problem, you are free to use any Subversion client. If you use Windows, you may like TortoiseSVN, as it is integrated into Explorer. Apple users get it automatically when installing Xcode, or use friendly interfaces like Cornerstone. Linux users use SmartSVN or the native SVN command line client.
Manage repositories and users in your control panel
Every paid SlikSVN hosting account comes with an easy to use control panel. In this control panel, you can manage repository settings, add users, change their passwords, disable or delete them – all you can expect from a control panel. We are continuously adding new stuff and features to our control panel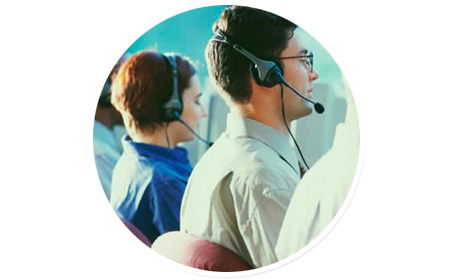 Great support by geeks
If you have trouble using our service, you want to get help, ASAP. You don't want some friendly voice to tell you to hold. Our helpdesk crew is not only friendly, we know Subversion and will be able to help you with all SlikSVN related trouble. We always try to answer your questions instantly, and we strive to solving issues or answering questions in a concise, respectful manner.
(Having said that: we don't provide general Subversion support. We provide SlikSVN support.)